You can think of refresh rate as how much blur there is when something moves fast across your 4K screen. Most 4k monitors will be around 30hz, which means the monitor refreshes 30 times per second. This is okay for general use, but will not be good at all for gaming, as there will be too much blurring.
Some very, very high end 4K monitors can be 144hz, which means very good performance in terms of reducing blurring for gaming and video. Be warned though, the higher the refresh rate, the (much) more expensive the 4K monitor.
Unless you really want to do hyper-competitive fast paced gaming, 30-60hz will do just fine.
The aspect ratio is how wide your 4K screen is compared to how tall it is. Most monitors are a 16:9 ratio, but there are also ultra wide monitors that have a ratio of 21:9. Ultrawide monitors are more expensive, as they pack more pixels in the horizontal aspect of the monitor.
Find out what monitor connections your computer has, and make sure the 4K monitor you're looking at is compatible. If you want 4k 60hz when you're plugging into your gaming console, HDMI 2.0 is what you want. If you're plugging into a PC, DisplayPort is a better option.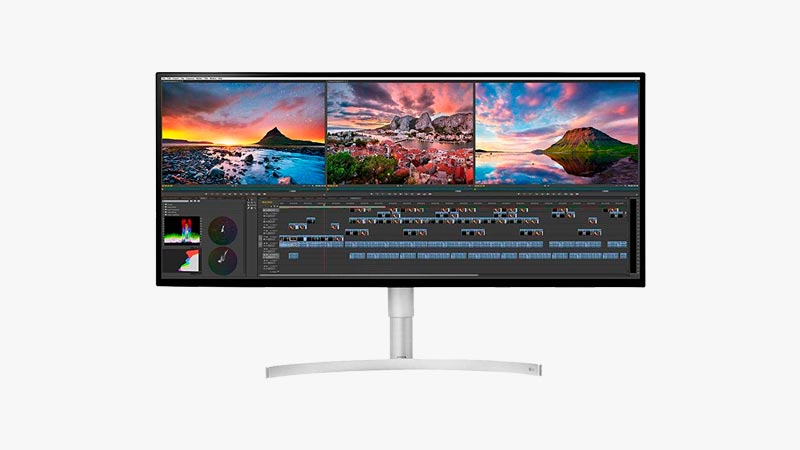 PRICE-40,000
At first glance, the LG 34BK95U-W looks reasonably unassuming, but it has a trick up its sleeve that will satisfy even the fussiest of pixel-peepers — this bad boy boasts a stunning 5K resolution!
Now it's not actually quite accurate to call it a genuine 5K display, because even though it has 5,120 lines of pixel on the horizontal axis, it only has 2,160 lines on the vertical axis, which is the same as a 4k monitor.
I really like this monitor, it has huge real estate, and works well for gaming too. If you want the most pixels on the block, and still have low latency for gaming, look into this one.
FEATURES
Screen Size: 32 inches
Panel Type: IPS
Refresh Rate: 60hz
Aspect Ratio: 21:9 (Ultrawide)
Connectivity: Thunderbolt 3/USB Type-C port, DisplayPort, 2x HDMI, USB Type-B, 2x USB Type-A
FreeSync/G-Sync: N/A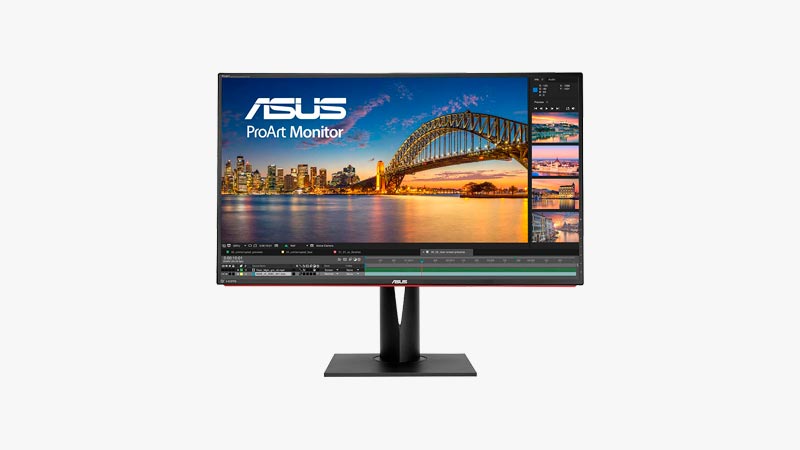 PRICE-39,800
If you had told me ten years ago that computer monitors would be so advanced that they'd need their own computer processor unit, I would have laughed in your face. But not only does the ASUS Ultra HD ProArt Professional Monitor have its own processor, it has its own dedicated RAM as well. There is basically a miniaturized computer inside the monitor to improve its performance.
As its name suggests, the ASUS PA328Q monitor is designed with professionals in mind. It features unbelievable color accuracy, rated at 100% sRGB true color reproduction, and adheres to the standard Rec. 709 HD format. The monitor offers a wide array of connection options, including HDMI 2.0 and DisplayPort 1.2 connections that allow you to connect with next-gen gaming consoles, 4x USB 3.0 ports, and MHL 3.0 for better 4K performance.
It must be said though that this isn't the best fit for video games, but it's ideal for professional use.
FEATURES
Screen Size: 32 inches
Panel Type: IPS
Refresh Rate: 60hz
Aspect Ratio: 16:9 (Normal)
Connectivity: HDMI, DisplayPort 1.2, MHL 3.0, USB3.0 x4
FreeSync/G-Sync: N/A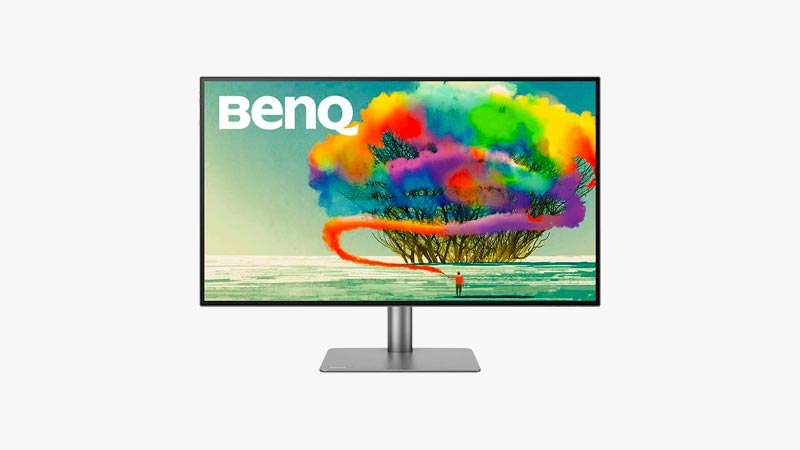 PRICE-37,000
If you have a MacBook, look no further because the PD3220U was designed by BenQ just for you. Now normally if you're a designer of some sort using a Mac, you'd look at Apple Pro Display and drool. Then you'd see the $5,000 price tag, and nope out of the store immediately. The PD3220U provides a very good, and much less expensive alternative.
Even looking at it, you can see the design was inspired by Apple, so even aesthetics snobs will put this monitor pride of place on their work station. I should note that it also works well with PCs, despite its orientation towards the Apple ecosystem.
For media consumption, it's very good, and it's okay for casual gaming — if you're a hardcore gamer, I'd look elsewhere if were you.
If you're a professional designer that loves Apple, but not their prices, this BenQ is for you.
FEATURES
Screen Size: 32 inches
Panel Type: IPS
Refresh Rate: 60hz
Aspect Ratio: 16:9 (Normal)
Connectivity: 2 x USB Type-C (Thunderbolt 3), 2 x HDMI 2.0,1 x DisplayPort 1.4,
1 x USB Type-C (USB 3.1 / USB 3.2 Gen 2), 3 x USB Type-A (USB 3.1 / USB 3.2 Gen 2) Output,
1 x USB Type-B (USB 3.1 / USB 3.2 Gen 2) Input
FreeSync/G-Sync: None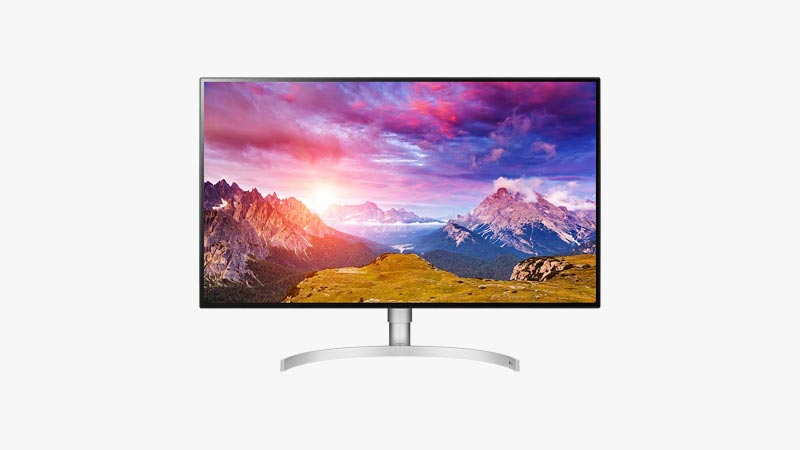 PRICE-39,000
The LG 32UL950-W is another monitor targeted at creative professionals particularly Mac users, but PC users will feel just as at home. The difference between this and the BenQ, is that this monitor is also very good for gaming. Off to a good start then!
For the office, it has a Thunderbolt 3 connection, so you can plug in your MacBook, daisy-multiple monitors, and charge your Macbook all the same time. Pretty darned convenient, especially if you like to swap between your laptop monitor and a big 4K monitor. It also has coverage of the wider Adobe RGB color space, which is designer lingo for 'very good color representation.'
Otherwise, it's a lovely monitor in the pro-sumer category, and should give you long and capable service either in the office or in the depths of an online gaming battle.
FEATURES
Screen Size: 32 inches
Panel Type: IPS
Refresh Rate: 60hz
Aspect Ratio: 16:9 (Normal)
Connectivity: HDMI, DisplayPort, 2 x USB Type-A Output, USB Type-C (Thunderbolt 3) Input, USB Type-C (Thunderbolt 3) Output
FreeSync/G-Sync: FreeSync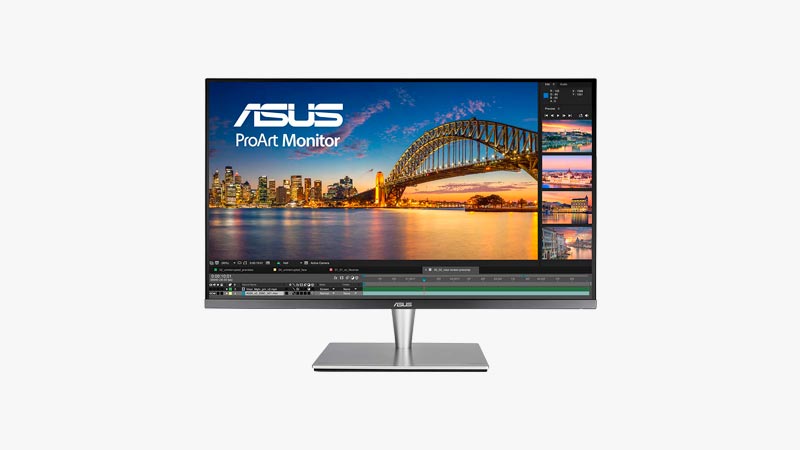 PRICE-36,800
For the price, the Asus ProArt PA32UC might just be the best value professional 4K monitor on this list — that's a lofty claim, but hear us out here. Let's list a bunch of the Acer's specs — they may sound gibberish to the layman, but it's music to the ears of professional creative types.
The Asus ProArt PA32UC has Thunderbolt 3 with 60w of power, HDMI 2.0 x4, and DisplayPort 1.2. It boasts HDR 10, up to 1,000 nits of brightness, with 384 local dimming zones, 99.5% Adobe RGB coverage, 100% sRGB coverage, and ProArt Calibration technology.
As a cherry on top, it's very well equipped for gaming too, but in reality, this is the ultimate professional's 4K monitor. If you do anything like gaming design, graphic design, video editing, or any other creative profession, check out the Asus ProArt PA32UC, you won't be disappointed.
FEATURES
Screen Size: 32 inches
Panel Type: IPS
Refresh Rate: 60hz
Aspect Ratio: 16:9 (Normal)
Connectivity: 2x Thunderbolt 3, DisplayPort 1.2 and 4 x HDMI 2.0B
FreeSync/G-Sync: FreeSync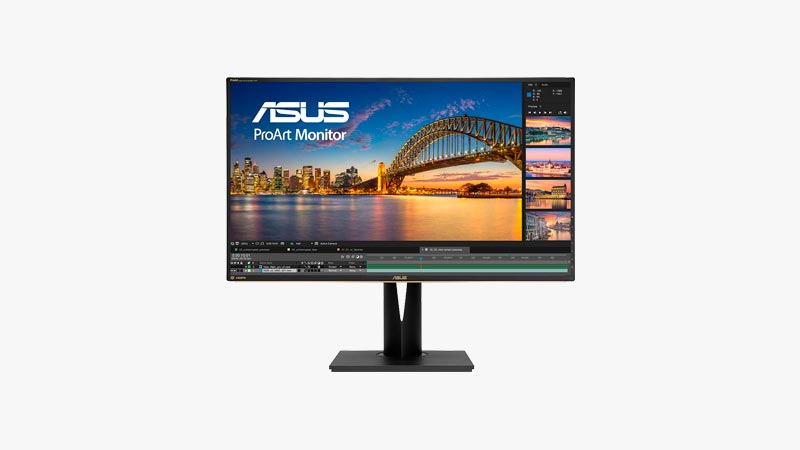 PRICE-39,000
The ASUS PA239Q 32" 4K/UHD Eye Care ProArt Monitor is one of the more expensive 4K monitors on the market, but it also offers some excellent, high-tech features that you won't find in less expensive models. Translation — this is for serious buyers only!
Like the PA32UC, this monitor is not tailored towards high-end gaming, but it nevertheless offers solid performance and a 60 Hz frame rate. If you're looking for a gaming monitor, there are better models out there, but for professional use, this is one of the best 4K monitors money can buy.
FEATURES
Screen Size: 32 inches
Panel Type: IPS
Refresh Rate: 60hz
Aspect Ratio: 16:9 (Normal)
Connectivity: DisplayPort 1.2, mini DisplayPort 1.2, 4x HDMI (v2.0), 5x USB 3.0, 9-in-1 memory card reader
FreeSync/G-Sync: N/A